Don't miss out on the panoramic views of this region!
The hilly highlands of the Oberland, mainly used for agriculture, offer impressive panoramic views - the special feature of this high and open landscape. The coombes and large clearings that surround the villages are also typical of this area. Something for the visually oriented and for pleasure walkers!
Simply move the cursor over the map and follow the information behind the landmarks and hiking trails of this natural space!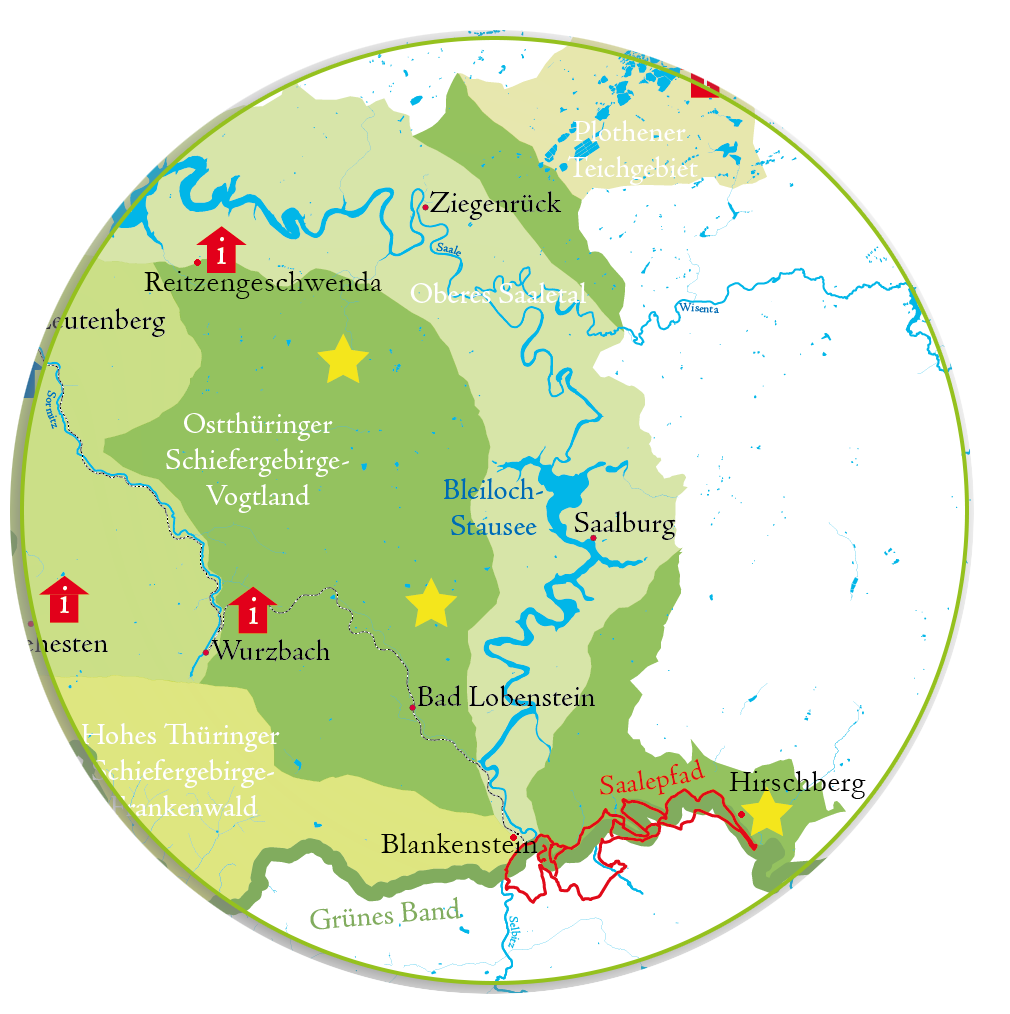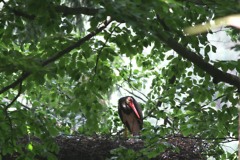 Special animal species:
black storks, common ravens, Eurasian eagle owls
Special plants:
orchids, water mudwort (rare and inconspicuous water/marsh plant on the silting zones of some ponds)

Landscape profile of the Federal Office for Nature Conservation
These plateaus, which rise from 350m to over 500m above sea level are characterised by uniformly undulating land. The areas around Plauen are characterised by narrow plateau and ridge areas and striking individual valley tracts. They lie between Ranis, Berga, Plauen, Elsterberg and Schleiz, with the landscape referred to separately as the 'Plothener Teichplatte' not forming part of this area. The rock types are very diverse. Most of this area is composed of heavily foliated slate. Greywacke, quarzite and diabase are also widespread. The eastern Thuringian Vogtland plateaus, with their numerous, typically small forested areas, are largely used for agriculture.
Within this area lie the 'Thuringian Slate Mountains' reserve and the 'Pöllwitz Forest' nature reserve. The original mixed mountain woodlands have been largely replaced on the plateau by spruce forests. Only in the inner curves of the meandering river have some mixed stands been preserved.